How do I install the latest version of the Outlook Plug-in?
Option 1: Download Outlook plug-in from http://www.matchware.dk/update/meetingbooster
Option 2: You can still send out notifications to your attendees through MeetingBooster even if you or your attendees do not have the Outlook plug-in installed.
Step 1: Log in to MeetingBooster system -> go to Settings -> Admin -> Personal -> Calendar Synchronization -> Select "Send RSVP emails from MeetingBooster"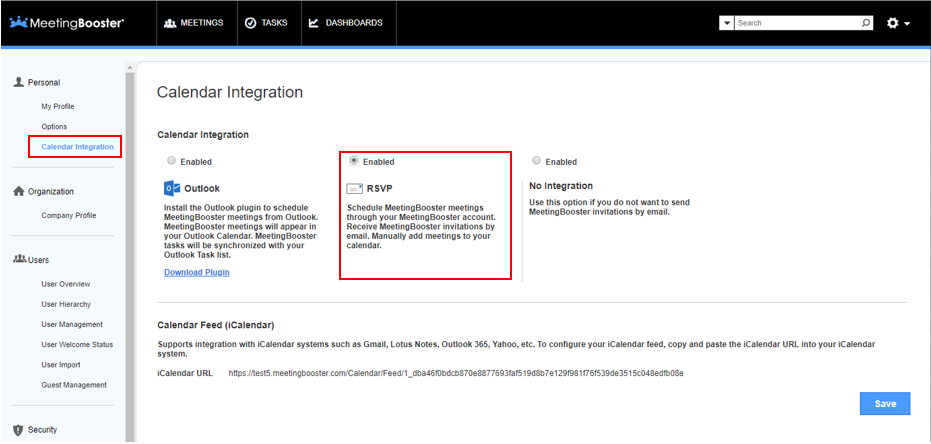 Once you have selected this option, attendees are notified of meetings that you schedule through RSVP e-mails sent from MeetingBooster.