How do I add users to my MindView Suite Account?
MindView Suite has enhanced user management, making it much easier for administrators to create and manage users. To create or add users to your MindView Suite account as an administrator, follow the steps below:
1.Go to https://accounts.matchware.com and log in as an Administrator.
2. On the left side under Admin click "User Management".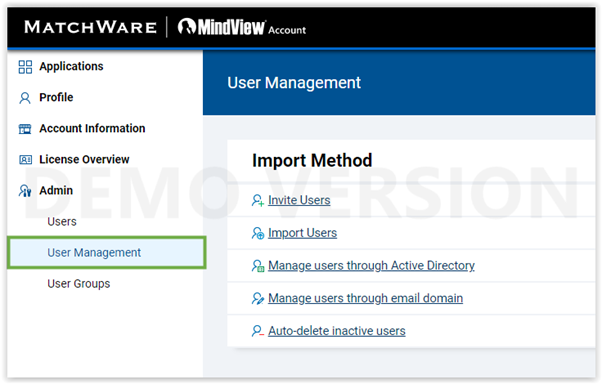 3. Here you have the following methods to add users:
Inviting users with a link
Importing users
Managing users through Active Directory (Azure AD)
Managing users through email domain
For more info and detailed instructions on how to manage users in MindView Suite, click on the link below: