How do I change the embedded browser in MindView 8?
The embedded browser is used when presenting web content in MindView. You can choose either Internet Explorer or the Chromium-based Microsoft Edge WebView2 Runtime Browser (only available if the Microsoft Edge WebView2 Runtime is installed). 
Note: Internet Explorer (IE) 11 is the last major version of Internet Explorer. From June 15, 2022 the Internet Explorer 11 desktop application is no longer supported on certain versions of Windows 10*. Customers are encouraged to move to Microsoft Edge.
To change the embedded browser please follow the steps below: 
1. Open MindView and click File 
2. Select Options from the menu on the left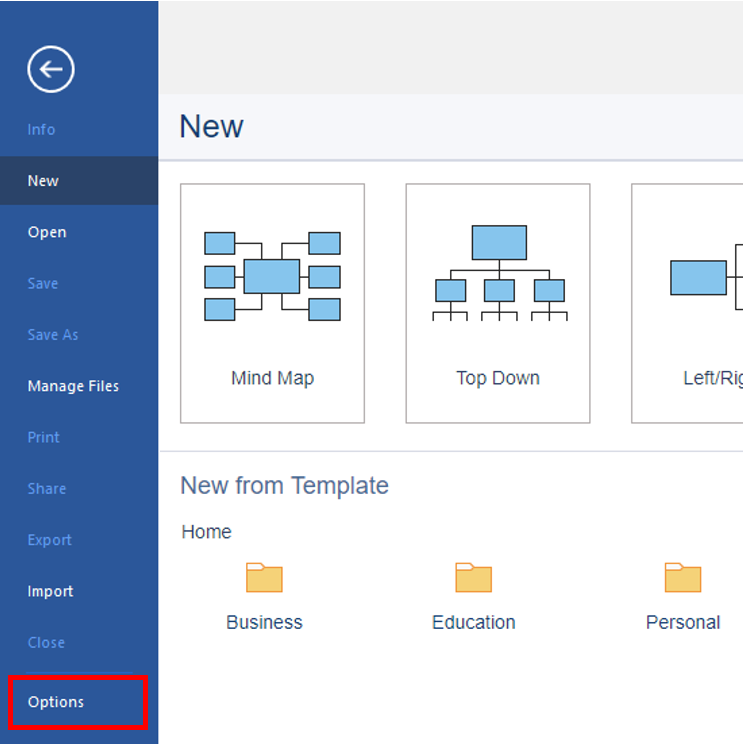 3. Select Preferences 
4. Scroll down to Advanced settings where you will see the Embedded Browser setting